History of Centennial Farms
Centennial Farms has been in operation since 1821, the same year Missouri became a state. The farm has been owned by our family since 1854. The farm was established by Leonard Harold, a settler from Virginia, who purchased over 300 acres of government land along the Missouri River in St. Charles county. President James Monroe signed the document granting him the land.
Harold grew tobacco and other crops on his farm. Since his land bordered the Missouri River and there was an excellent boat landing he realized it would be a good place for a town. He laid out the first streets and lots of the town of Mount Pleasant, later to be renamed Augusta, on part of his farm in 1836.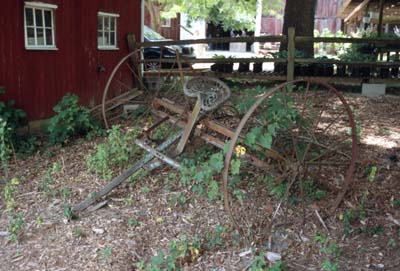 In 1854 the farm was sold to Christian Knoernschild who had recently come from Bavaria. He made several additions to Augusta and continued to raise grain, livestock, and grapes on the remaining farm land. He was one of the founders of the Augusta Wine Company.
A flood changed the course of the Missouri River in the late 1800's. Augusta no longer had a boat landing but now the town owned several hundred acres of bottom land. An additional 100 acres was added to the Knoernschild farm.
Bob Knoernschild and his wife, Ellen, planted the first orchards in 1967 and today there are over 1500 apple trees, 300 peach trees, and berry and vegetable plantings on the 65 acre farm. Gabe Wright, their grandson, represents the sixth generation to operate the farm.
The farm was designated a "Centennial Farm" during the American Bicentennial Celebration in 1976. This program recognized farms which had been operated by the same family for over 100 years. The farm also became a "Century Farm", a program sponsored by the University of Missouri. Today, Bob and Ellen's daughter Christina and her husband Michael also live on part of the farm. Their son Gabriel represents the sixth generation and is now the farm manager.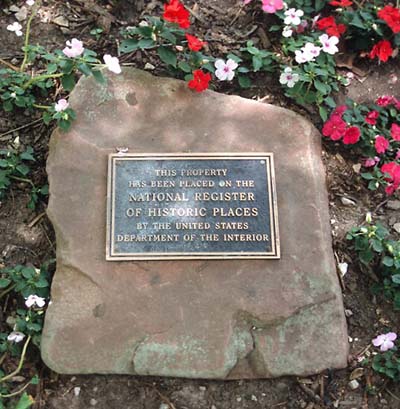 The Harold-Knoernschild farmstead is listed on the National Register of Historic Places. The original Harold log house, built around 1835, has been restored.